*Please note some clients are initials only due to their own preference of privacy*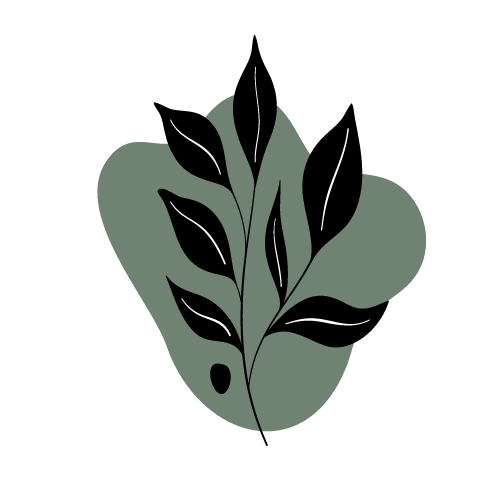 Working with Bibi over 8 weeks, not only alleviated the issue that I went to her with but also helped me recognize the underlying causes that I never thought I had. In modern society, we are told that having anxiety is " part of the job", " it's just how it is", which is so wrong.
Bibi aided me in recognizing this. As well as being a considerate life coach, she is interested in helping you live the 2.0 version of your life. Your quality of life, your anxiety, your issues are just that - yours! and you can choose to live with them or get help to change.
I chose the second option which I am grateful for. The guidance she extended, has been invaluable and I hope she helps many others like me. We hear and see body transformations on other social media platform..., this is visual evidence of attitude transformation.
Her NLP sessions worked wonders for me too- as a final note, I'd like to say revisiting our notes which she so diligently sent after each meeting made me realize what a long way we came in 8 weeks.
I'm happy I took this journey to rediscover myself, my confidence, and my inner peace with my inner roommate- Bibi.
From the moment I had my first call with Bibi, it was an instant connection. Maybe it was how intensely she listened and paid close attention to everything I was saying but soon the walls I had built up, came down.
She got me to open up to her, which was the best thing to have happened because as the weeks went by, I felt like a puzzle being put together in the most wholesome way. All of a sudden life made sense and I got clarity on what I wanted. The moment I knew what that was, she was present at every point guiding me ever so gently. Every session with her was deep, meaningful and inspiring. But that's just who she is.
Bibi is so sweet, kind and understanding.
She really gets it and I must say she knows what she's talking about. She is an amazing coach on every level and an even more extraordinary person. She helped me gain a new sense of direction, clarity and purpose and will definitely do the same for you. If you're still thinking about it, just do it. You won't regret having her as your coach.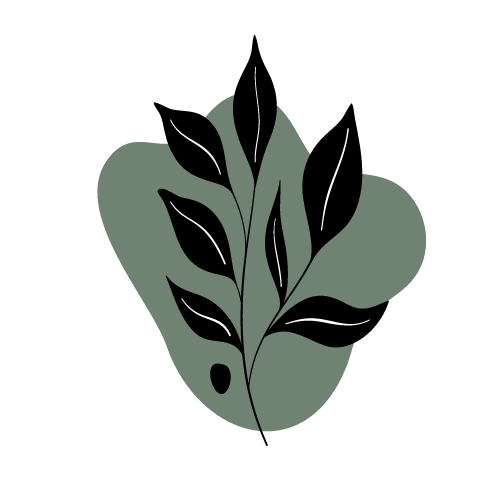 "I took the 8 weeks program with Bibi, and it was a wonderful experience. Bibi helped me in the process of healing from my anxiety and fears. I never thought I could overcome my anxiety; it was part of my entire life.
During the program I was taught how to identify my mean thoughts, and how to get rid of them. Bibi encouraged me to go back to my past and helped me with unblocking what had me stuck for quite a long time and did not allow me to succeed in life.
She has been truly kind, understanding, and supportive with me since the beginning of the healing process. I have learned so much from her.
After the program I can notice my anxiety has decreased from 10 to 2. Now I feel like I have more freedom and inner peace. I have more clarity about my future.
I have made so much progress with clearing my anxiety and fears practicing the tools Bibi provided to me. I am so happy that I have decided to give me the opportunity to heal, that I took the program with Bibi."
I have been thinking about what to write in this testimonial that could remotely do Bibi's program justice and also be real and believable. In the end, I am not sure I can do the program justice, and whether each individual person that reads this believes it is ultimately up to him or her, but I would be doing a disservice if I didn't at least try. I spent a long time thinking I would just always be dealing with anxiety,panic attacks and claustrophobia. As the attacks became more debilitating I knew I needed to do something. The question was what? What can I do? Literally a day or two after my worst panic attack, I happened upon Bibi's LinkedIn via a personal friend that had done a testimonial for her. I didn't realize that me stumbling upon that testimonial so randomly would be life changing. I reached out to my friend and he confirmed everything Bibi's website says, with the caveat that, "It's not easy, takes work, and you have to have an open mind." I am a pretty skeptical person sometimes, so after my initial consult with Bibi, I just thought that if my anxiety gets even a little better, it will be worth any cost. Over the next 10 weeks, the changes that took place were mind boggling to me. My friends, certain colleagues and most importantly, my wife and children noticed a real difference after about week 2! By week 5, I could feel a tangible difference, and by week 7, it all made sense and started coming together. Bibi's program is different. It is not a band-aid like pretty much every other program you can find. If you do the work (sometimes I needed reminders and Bibi is awesome at that. LOL) and keep an open mind, you will 100% get rid of your anxiety. I was skeptical. I didn't really believe it. But because I knew I needed to fix myself, I dove in and fully embraced it. Most importantly, I have also learned alot of tools (not tricks or temporary gimmicks) that I have begun teaching my children that will ensure they do not have to follow in my footsteps with anxiety and panic attacks. The program is invaluable and life changing. I have referred people and they always ask "How much is it?" My response is usually something like, "What's it worth to you to be anxiety free forever"? "What is the cost of better mental and physical health?" "What is it worth to truly love yourself, live in the NOW and strengthen your mind to truly know you are enough, and that you are worthy?" For me, it is/was priceless. I am forever indebted to Bibi and her program, and cannot recommend it highly enough.
The 8-week program Bibi offers has absolutely changed everything for me. I am so glad she reached out to me and got me on a call and allowed me to really see what is missing in my life and made me realize the importance of the urgency to take action.
Thanks to Bibi I am now doing something I love because I have so much clarity. My new path excites me. More important than all, I have found my purpose, which makes everything much more meaningful. I no longer feel stuck (wow can't believe I am even typing this).
I highly recommend Bibi. She is so sweet, caring, professional, and insightful. She is an amazing coach that gets to the root of the problem and works her way up.
I will be back to work with Bibi in the future as this was the best investment I have ever made on myself and in my future. Thank you, Bibi!
From the very first session I was very happy that I chose to work with her. She is very easy to talk to and made me feel very comfortable.
I trusted her with everything I said and never felt pressure during our sessions. She gave me the most valuable technique to avoid some old problems and patterns with an NLP session. I can now say that I am in control of my life, everything is my decision and my choice. I left every session amazed with the results.
Bibis approach really met my needs and allowed me growth emotionally, spiritually and , and psychologically. Bibi is very well trained, she has also an impeccable sense of humor and she is very sweet.
"Finding Bibi was a godsend in that Bibi is one of those people who is genuinely interested in your well-being and to your ultimate success in the program. Being a skeptical person, I came into the program with a healthy dose of skepticism, as I had tried everything to tame the beast, I call anxiety. The first thing Bibi said was to keep an open mind, which I readily did since I thought at this point, I had nothing to lose.
She walked me through everything I could expect, and that for it to be successfully I would have to be fully vested in the program. I did have a "relapse" during the program, which she had told me it could happen, but she dastardly stayed with me and continued cheering me up and never gave up on me, for which I am eternally grateful.
Look, you need to do the work, so do not expect a magic pill, but I promise you at the end of the program you will have your anxiety banished forever. It really works, you just need to give yourself a chance to be happy.
No one deserves to go through life with paralyzing anxiety. Bibi's program will change your life, it did for me!
Working with Bibi was a transformative experience. I was at a time in my life when disruptions past and present were weighing heavily on me I could not see a clear way forwards. My original intention was to get some career coaching, blow the dust off of some old ideas - but this was so much more than that. The 8-week program was intense, life-changing and life-affirming. It was a deep dive into my psyche, and with Bibi's steady guidance I came up and broke the surface, clean and refreshed and ready to meet new challenges. Bibi has my highest recommendation and heartfelt thanks -
Bibi is amazing!!
I have been working with her on some family issues and within a short time she got to the root of the problem and helped me understand what I couldn't see on my own. She is insightful and gentle in her approach but gets the results. I would highly recommend booking a session with Bibi and letting her work her magic with you.
I was drowning in my own anxiety to the point I couldn't even imagine a life without it.
I developed heart issues from it and other health issues developed from chronic stress and anxiety.
Felt like I had a refrigerator sitting on my chest.
Bibi helped me completely get rid of my anxiety permanently.
From an 11 out of 10 to a 0 out of 10 in 8 weeks.
I feel like a completely different person! The beauty of it is that situations still come up but without the anxiety.
Highly recommend using her! She has changed my life!
Bibi,
Thank you for all you have helped me with. In our initial conversation, I mentioned that my anxiety levels were at typically a 3 out of 10, as we started into the process of looking at and identifying the underlying thought process I have it soon became very clear that my mind was the one in control of my thoughts and feelings. Throughout your process, I learned how to identify anxious thoughts vs real thoughts and now am able to have wonderful tools in place to know the place my thoughts are coming from. I would highly recommend bibi and the work she does. Bibi has a great ability to dig to the root of our stories and help you through them.
I met Bibi two months before the starting date of one of the biggest challenges in my life.
Throughout her 8-week program she helped me identify and remove some inner blockages using the NLP technique and gave me weekly assignments to help remove those blockages and find my true purpose and passions as Im entering this new chapter in my life.
Now I am mentally ready and the journey will be more joyful with my newly discovered purpose in life. Bibi is a very caring coach and she followed up with me every few days and made sure that I have a clear understanding about the purpose of each assignment.
I recommend Bibi's services to anyone who is thinking about a serious change in life, taking on a new challenge, need help with personal blockages or looking for meaning and purpose in life.
I am so glad I took Bibi's 8-week anxiety coaching program.  Entering into the program I had no idea what to expect and I was actually a bit skeptical that my anxiety could be cured.  Throughout the course, I became increasingly more self-confident, self-aware, and less anxious.  Her approach is very practical, emphasizing rubber-meets-the-road assignments over vague theoretical discussions.  Additionally, her deep trance sessions work on the subconscious roots of anxiety, creating positive feelings even after the conclusion of the exercises.  I am now in greater control over my thoughts and no longer let my mind dictate how I think and feel.  Bibi's compassionate, kind approach also worked very well for me, and I felt safe and cared for even during the occasional slip-ups.  I would highly recommend Bibi's program to anyone suffering from anxiety.
Bibi helped me rid myself of anxiety related to public speaking and other work-related anxiety. She is an outstanding coach! What does an outstanding coach do? They give you a winning strategy, teach you how to practice techniques, lead you from experience, hold you accountable and inspire you to achieve greatness. Living with anxiety for over thirty years, I assumed it was something I would have to deal with for my entire life. Even starting Bibi's program, I was skeptical that I could be helped. I am so glad I took a chance, though, and worked with Bibi. I honestly can't believe that it only took ten weeks to go from living life from a place of fear to living life confidently. It is not an overstatement to say that she changed my life. Working with Bibi is one of the best decisions I have ever made and I would do it again a thousand times over. Thanks, Bibi!
R.K.
Spoiler alert: the program works. I'm a pretty skeptical person in general so when Bibi told me that she could "cure" my anxiety I had a difficult time trusting her, but I had already gotten to the point where I knew I needed to do something so I reluctantly took the plunge and signed up. It's a good thing I did too because I can barely even recognize the person I was a few months ago. Growing up I was taught that "we all just have anxiety in this family". Soon I learned that anxiety is learned and it had basically been taught to me my whole life. I even convinced myself that my anxiety was healthy and was the reason I was successful at work. Bibi helped me uncover the root causes of my anxiety and then provided me with the tools to overcome it. Now I feel so much better than I did prior to the program. If you're anxiety is really negatively impacting your life, just take the chance and get some help. When you do, just make sure you fully commit. There were some things we did that didn't exactly come naturally for me, but if you trust in the process you'll get the results. Bibi has even followed up with me after the program. She cares.
When I first found out about Bibi and her program of having no anxiety, I was interested, but cautious. After living with anxiety for so long, I didn't think it was possible to make it "go away". Learn to deal with it and handle it better? Maybe. But not just get rid of it, right? Well I was wrong.
This program worked. It's not magic, but it works. The answer is inside you. Bibi helps guide you down the path of figuring out where the root lies and addressing issues. She also provides tools to help you work to fix what is causing anxiety and gain a different perspective on things.
And that is what works. Tackling problems head on and changing your perspective will change your mindset to overcome your anxiety and make it go away. For good.
I'm so happy I took the chance and participated in Bibi's program. She is an amazing coach who listens, understands, and will help in every way she can with no judgments whatsoever. I highly recommend anyone with any level of anxiety check out her program. You won't regret it.
Jeff C.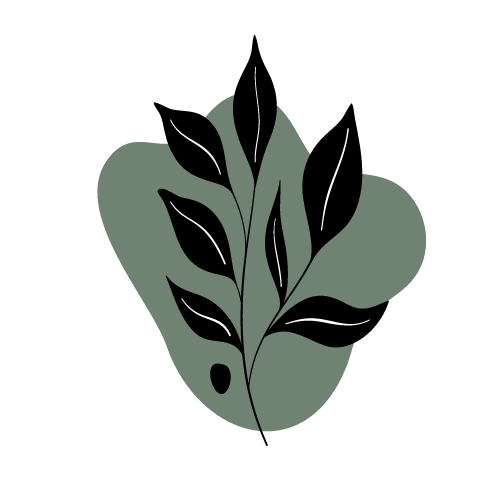 I would highly recommend Bibi for her services. Professional, great listener & communicator and has a very genuine caring quality. I truly felt supported and valued. I am blessed to have met Bibi.
Bibi is the real deal! She is not only knowledgeable, but she explains things in such a simple and relatable way. She has consistently delivered the RIGHT information at the RIGHT time whenever I ask her for expertise and I recommend her highly if you want to alleviate anxiety, and become a better you - she's fantastic!